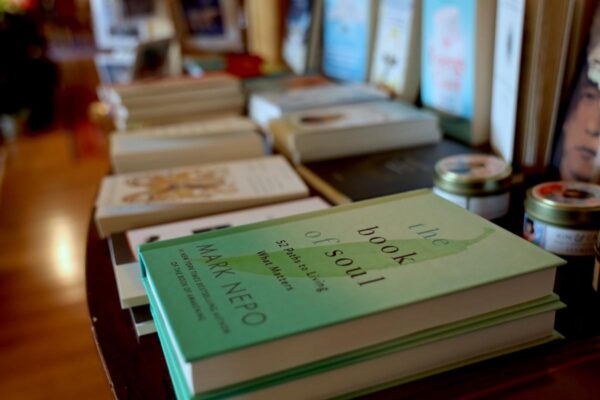 "Those who possess wisdom cannot just ladle it out to every wantwit and jackanapes who comes along and asks for it. A person must be prepared to receive wisdom, or else it will do him more harm than good…" – Tom Robbins, Jitterbug Perfume
We love reading Robbins. We were talking about his work (Another Road Side Attraction, for example) and Sid remembered that Robbins advocated that one must be prepared for wisdom and found the quotation above.
Wisdom is not given by another, but arises from within oneself. Wisdom begins with questioning oneself with patience as the inquiry evokes a response. The intent is to understand and, if we think we know, there is no space in which the response can arise.
Wisdom, then, begins by learning how one's mind works and that is a true task, one that has been and can only be our individual task. It begins by watching – noting our reactions to situations, whether they be pleasurable, challenging, or in between.
A place to begin is to note your reaction to what you perceive to be a compliment or, perhaps a slight. In the moment you may not be able to quietly note your response, your feeling, However, when there's an opening you might briefly journal the statement or innuendo and the feeling/reaction it engendered. This is often a humbling introspection, which is helpful.
When a person believes they are wise, trouble begins.
Yours Truly,
Jeff Stanford