About Ravens Restaurant Stanford Inn's Ravens Restaurant is open! Limited dining room seating available for our vaccinated guests (we require proof of vaccination before seating). We highly recommend calling well ahead of your arrival for reservations. Inn-guest doorstep delivery and to go also available… Please call (707) 937-5638 or check stanfordinn.com for updates. Thanks and stay safe.
Real Organic Cuisine. Conscientiously Prepared.
… food that rivals the finest restaurants, created in the context of what is healthy and sustainable, ethically and environmentally.
The Stanford Inn's Ravens Restaurant features two creative staffs.
For breakfast, we offer a comprehensive and extraordinary plant-based menu. While we recognize that most of our guests are not plant-based, our menu features elegant, gourmet plant-based breakfast dishes that assure a delicious dining experience for everyone! Our dishes are traditionally associated with the finest breakfast restaurants in the United States.
Dinner is a fine-dining experience, yet casual and accessible. The menu is composed of outstanding dishes including old favorites as Ravioli served in our Caper Marinara Sauce to Sea Palm Strudel created with locally harvested sea palm and local root vegetables with wasabi and umi plum raspberry sauces. We also feature an outstanding wine list featuring wines from local vintners and a full bar.
A note on food allergies/special diets…
We craft our menus to not only be delicious, but environmentally sustainable, healthy, anti-inflammatory, and ethical. While we strive to accommodate all our guests' dietary restrictions/preferences/allergies, special diets such as FODMAP, Keto, some versions of Paleo, and Atkins are simply not good fits for our inn & resort. If you have restrictions/preferences/allergies, please let us know well in advance of your arrival and specifically let us know if you'd like to discuss possible dining options (our Concierge Desk can connect you with our nutritionist) – we will do our very best to accommodate special requests…
Washington Post, February 2020: "Hotels can range from oblivious to the needs of vegans to exclusively vegan. The latter describes the Stanford Inn & Resort in Mendocino, Calif., which bills itself the only plant-based resort in the United States. The furniture has no animal-based materials, so there are no leather sofas. Its on-site restaurant, the Ravens, serves organic-plant-based fare such as sea palm-and-root vegetable strudel and wild mushroom-and-creamy polenta. "We use as much produce as practically possible from our own farm which, beyond being organic, does not use pesticides, regardless of their organic pedigree," says Jeff Stanford, the inn's owner." – Christopher Elliott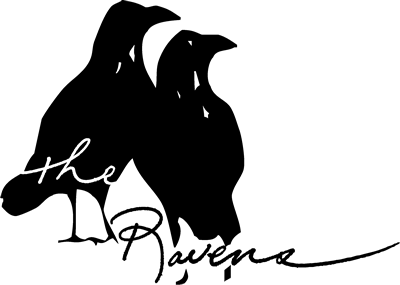 Our Award-winning restaurant is celebrated for …
Local – Dishes based on locally harvested products from seaweed to chanterelles.
Organic – Our ingredients are sustainable and organic and most produce is from regional organic growers or the Stanford Inn's California Certified Organic Farm.
Conscious – Plant-based cuisine – Products carefully selected and prepared to support sustainability.
Regard for the Land – Wine list comprised primarily of wines produced from certified organic vineyards, biodynamic vineyards, or those using sustainable, traditional farming practices.
Recycling – All food wastes are composted and the compost dug back into garden beds. All glass, papers, and cardboard are sent to recycling.
"Albert Einstein once stated, 'Nothing will benefit human health and increase the chances for survival of life on earth as much as the evolution of a vegetarian diet,' and at the Stanford Inn by the Sea, an eco-friendly lodge …they are committed to turning Einstein's theory into a reality…"
– Vegan Magazine