Mendocino Coast Destination Weddings & Elopements
A Romantic Mendocino Destination Wedding at Stanford Inn … overlooking the Pacific Ocean. Of the major life events, weddings are often the most joyous – the joining of two people, two families, in the company of friends. A wonderful location for destination weddings, The Stanford Inn Eco-Resort will work with you to create a tailor-made romantic wedding. Food service can include a wine and or champagne reception, appetizers, seated brunch, lunch, or dinner.
Wedding Sizes
We can accommodate elopements (we will provide the witness and officiant) to weddings of up to 40+ (depending on time of year, we can accommodate larger groups). Weddings are often stressful and we suggest that you be sure to spend time with those you may have not seen for a while.
Ceremony Locations
You may choose to have your ceremony in Mancha's Herb Garden, among the raised beds of our organic gardens, or on the lawn. Indoors, we can arrange a ceremony in front of the fireplace in the Lobby and provide seating for up to 50 people. If you prefer, you may choose the Big River Room for up to 50 people in theatre seating or the Mendocino Room for up to 20.
Reception Locations
The Ravens Dining Room (available for lunch only) Seating up to 72.
The Big River Room Seating for up to 32 people.
The Mendocino Room Seating for up to 14 people.
Officiating Only
Rev. Jeff Stanford is available to officiate off-site for $350 (travel expenses may apply | subject to availability).
Contact our Events Coordinator, Sid Garza-Hillman, for further information: (707) 937-5615 or sid@stanfordinn.com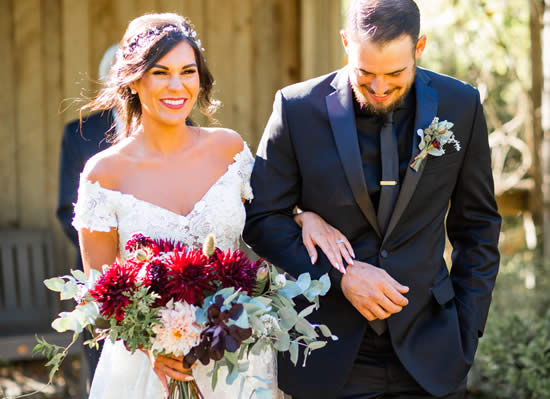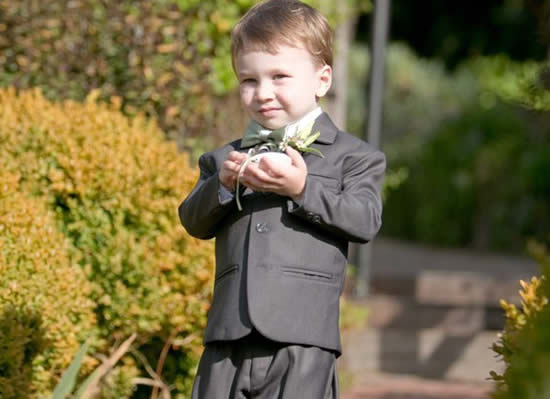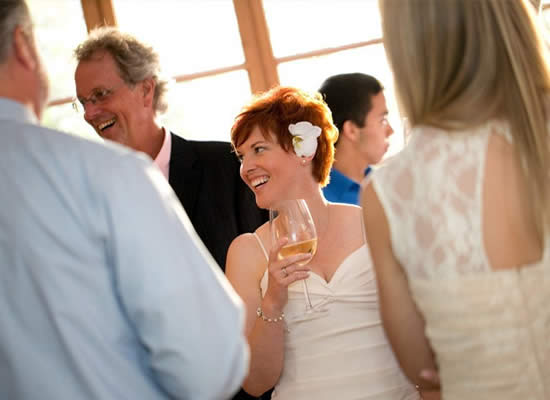 GENERAL INFORMATION
Wedding couple must provide an official marriage license to be signed by the officiant following the ceremony.
Discounted rate not available holidays or during special events.
Food, alcohol, and gratuities are additional. Room prices include set-up and breakdown.

WEDDING RESOURCES
Glass Slipper Photography
These folks do an amazing job. Reach them at 707.937.3583 or through their website!
Leona Fern Walden Wedding Photographer
Leona Fern is an artist, photographer and good friend. Give her a call for your wedding photography and videography needs at 707-937-0900.
John Birchard Photography 707-937-4809.
Professional wedding, events, fine art and commercial photography on the Mendocino Coast and throughout Northern California.
Tammie Gilchrist
Fine Art Wedding Photographer! (https://www.facebook.com/TammieGilchristPhotography)
Wedding Invitations – Clo Mor Press
This local company offers quality hand-crafted letterpress printing and specializes in the custom design and printing of invitations, announcements and special edition books.
Officiating – Reverend Jeff Stanford (800-331-8884). Ordained pastor, Jeff Stanford is happy to officiate ceremonies at the Inn or elsewhere. The most demanded service is secular, however Jeff also provides traditional Christian weddings. His ordination is from the Universal Church of the Master, founded in 1909.
Thanks to Maria Villano Photography for sharing these exquisite photos (below) from Katelyn and Dalton's beautiful Stanford Inn elopement.
Thanks to Cassandra Young for these beautiful photographs from three Stanford Inn & Resort weddings.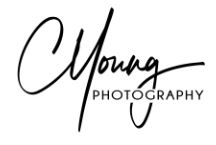 "The Stanford's provide a truly magical setting for weddings and receptions. The beautiful gardens, ocean views, exquisite cuisine at The Ravens … and the inspired ceremony conducted by Jeff Stanford, an ordained minister, offers all the ingredients needed for a wedding extraordinaire!"
– Elegant Weddings Magazine
"I dream of coming back and have a postcard of this place on my dresser. My husband and I were married off the deck in our room in 2016. Our daughter played as we said our vows. I loved the ceremony Jeff created. It was perfect for us. We came back to celebrate our one year anniversary and I fell even more in love with the place. Fun watching hummingbirds from the bed. I am looking forward to spending our second anniversary here as well!"
– Ashley Curtis Frink