Mindfulness & Meditation
At MCLW, all our programs are designed to enhance and improve one's experience of life. We strive to assist our guests in becoming more 'mindful' in their daily lives and believe that true meditation is being present, attentive, and engaged in life.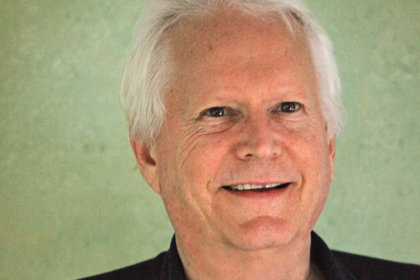 Jeff Stanford
Reverend
Jeff was trained as an anthropologist focusing on religion and culture, doing fieldwork in the 1970's human potential movement. He learned that the changes sought by those in the movement must come from a new relationship with life, which, for him, began in the kitchen where decisions affect the practitioner and the planet. Jeff is a dowser working with energy, which led him to a vegan lifestyle.
What Meditation Isn't – A conversation about "thoughtful meditation." Jeff Stanford approaches meditation as inquiry – exploring what it is not. Meditation is beyond relaxation, which itself is healthful and important. Active meditation approaches the very nature of ourselves and life. It is the cultivation of a sensitive awareness that leads beyond thought. You'll discuss tools to get started, if you are beginning to learn about meditation. Surprising as well as interesting and fun!
$60/person; $90/couple (Proceeds of this class are donated to sustainable programs.).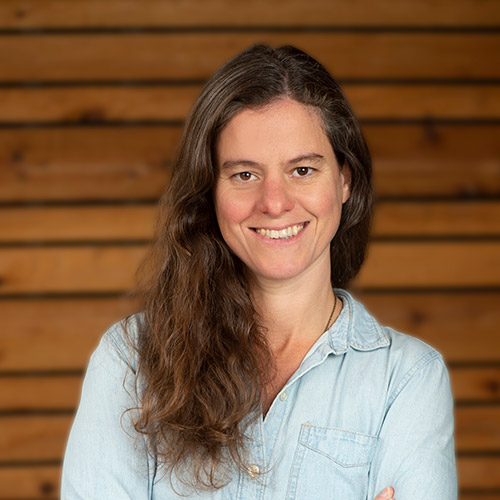 Kim Levan
Transformational Coach
Kim is an ICF-accredited Transformational Coach, Climate Change Coach, Mindfulness and Self-Compassion Teacher, and Behavioral Change Specialist. For over twelve years, she has facilitated experiential learning opportunities that support individuals and organizations to enhance well-being, increase personal agency and find collaborative ways of working through complex challenges.
Originally from the UK, Kim now lives in Mendocino, California, where she teaches Mindful Self-Compassion (MSC), an empirically-based 8-week program co-created by researcher, Kristin Neff, and clinical psychologist, Christopher Germer. She also guides trauma-informed mindfulness classes, provides private coaching for sustainable transformation and hosts a range of workshops that promote human flourishing and support planetary health. Her work is rooted in social and environmental justice, compassionate leadership and a deep reverence for the natural world.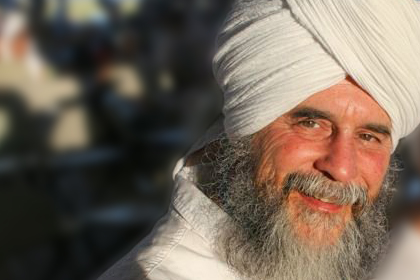 Siri Gian Singh Khalsa
Kundalini and Breathwork Sessions
Dr. Siri Gian Singh Khalsa was born in Oakland and raised in Sacramento, CA. He holds a B.A in History from U.C. Berkeley, an M.A. from U.C.L.A. in African History, and a Ph.D. in Psychology from International College. Dr. Khalsa also studied at Menlo College, the University of Valencia (Spain), and the Sorbonne (Paris, France). He has taught Kundalini yoga, acupressure, psychology, gourmet raw food preparation and cleansing, shamanic studies, African History, Latin American History, and Western Civilization, in the United States and abroad. Siri Gian Singh has been a student of Kundalini Yoga, meditation and tantra for 40 years under the guidance of Kundalini and Tantra Yoga Master Yogi Bhajan, who gave him his spiritual name in 1974. He practiced Hatha Yoga and Transcendental Meditation for five years prior to meeting Yogi Bhajan.
Today, Siri Gian Singh teaches Kundalini yoga and leads workshops and retreats on acupressure, tantra, live foods and other holistic, life affirming practices.
Cost: Call our Wellness Programs Director, Sid Garza-Hillman for more info – (707) 937-5615
"This is our favorite place, home away from home! Beautiful gardens, birds and butterflies everywhere. The most wonderful staff who are warm and inviting! We always love our rooms here with a nice comfortable bed with crisp white linens. We always have cool evenings and a nice fire to cozy us in. This is our home base as we go explore on day hikes and beach time. It is so quiet and peaceful here. We love having tea time overlooking the gardens all the way to the sea. We have never been disappointed during our stays here! We enjoy at lease one meal a day at the Ravens and we never feel out of place in our casual clothing. It is 5 star top notch but perfectly relaxed, just how we like things. Best of all our sweet pups are welcome! They tuck under the table during meals and lie by our feet in the common spaces by the bi fire as we have cocktails."
– Cayce Wallace, Facebook