Creative Playshop – Inspirations
What are Creative Playshops?
Creative playshops encourage self-expression through painting, drawing, and/or collage. Guests are encouraged to create in different media without judgement. They learn to regain the love of creation that they once had as children, and through this act often come to realize truths about themselves and answers to questions they might have about their lives, relationships, and family. Watch this video of Joan talking about the playshops!
Creative (Imagination) Playshop
Give yourself permission to play! Tap into your own creativity and inner wisdom, using expressive techniques including collage, art making, writing, and role-playing. Non artists will experience delight as the inner critic is banished and your playfulness arises. Each session is catered to you. No art experience necessary. Materials provided.
For no reason at all, or for insight, re-visioning oneself, or to just play with art materials.
2 hours standard session
Inn Guests: $105/person | $145/couple | $60/person for 3 – 6 people
Non-Guests: $130/person | $160/couple | $80/person for 3 – 6 people
Appointments are necessary, 24 hours cancellation notice required to avoid charging
Available September – June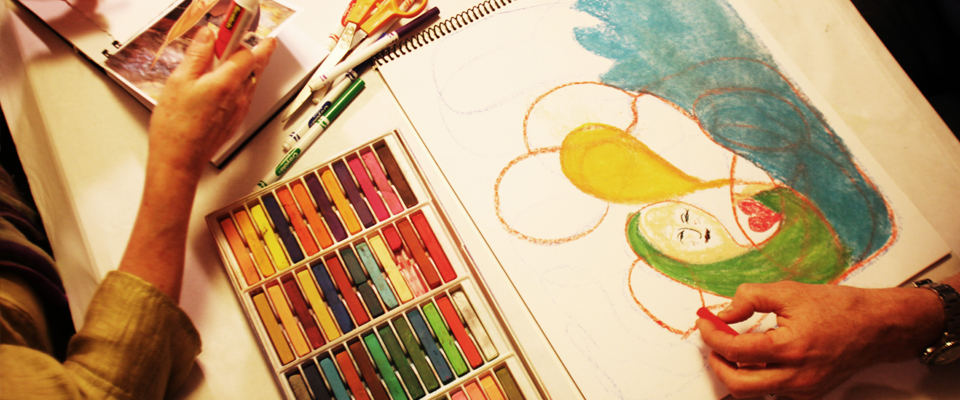 Coloring within lines is relaxing, but the power lies in creating, in discovering and expressing inner imagery.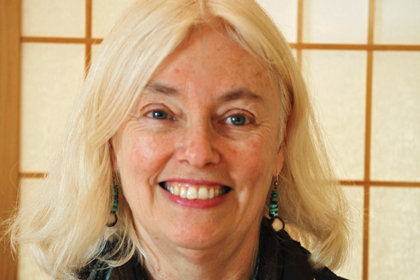 Joan Stanford
Art Therapist, MA-ATR
Joan has worked as a school counselor, created and taught a curriculum called Alternative Mirrors using creative process to address body image and self-esteem issues. She has a private practice and offers workshops and retreats, most recently on Creative Aging. She believes in the power of creativity and nature to heal. Currently she offers Imagination Workshops at the Stanford Inn's Mendocino Center for Living Well, which she has owned and operated with her husband since 1980.
Joan offers private and semi-private Art Experience and Imagination Playshop sessions.
"EDITOR'S NOTE: My wife, Mary, and I recently had a retreat on the Mendocino Coast at an eco-resort called the Stanford Inn. The inn is run by a remarkable couple, Jeff and Joan Stanford, and Jeff is not joking when he lists the priorities of the inn: animals first, staff second, and guests third. That means the resort grounds and gardens are certified organic, the dining is entirely vegan, the staff are passionate about what they do, and if you want milk for your coffee, bring it! A lifelong paddler, I spent hours in the boathouse on the river with the boatman learning the fine points of their redwood outrigger canoes—arguably the best couples canoeing experience one is going to find. I also asked Joan about the heart of the resort, and she took me to her play shop. She wrote this explanation, which really does get to the heart of the retreat."
– Spirituality & Health Magazine