Come visit our Big River Organic Nursery and Farm
Since 1984 the Big River Nurseries has been one of the mainstays of the Stanford Inn experience. Organic from the beginning, Big River Nurseries now supplies a substantial amount of produce to our award-winning Ravens restaurant. Feel free to walk the grounds and talk with the gardeners!
Inn Guests: $85/person | $115/couple | $70/person for 3 – 6 people
Non-Guests: $95/person | $120/couple | $80/person for 3 – 6 people
(Appointments are necessary, 24 hours cancellation notice required to avoid charging)
Our gardening instructors offer classes ranging from 'basic gardening' to 'Biointensive Gardening' – Learning how to grow maximum calories in the smallest amount of space!
Available Classes @ The Stanford Inn Organic Gardens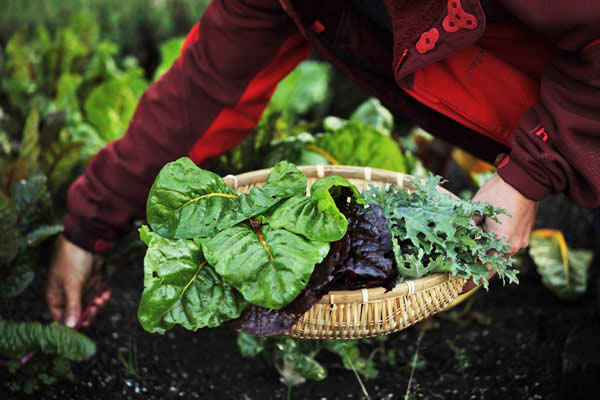 Basic Organic Gardening (1 – 2 hrs): Join a Big River Nurseries' instructor for an introduction to gardening. Learn exactly what you need to know to begin a garden at home (indoor and/or outdoor). Planning your garden, choosing the right soil and compost, finding a variety of plants that grow well in your local climate, basic garden care and upkeep, harvesting, and more! Includes a tour of the Big River Nurseries and Ecology Actions' Biointensive demonstration garden, both located on the grounds of the Stanford Inn.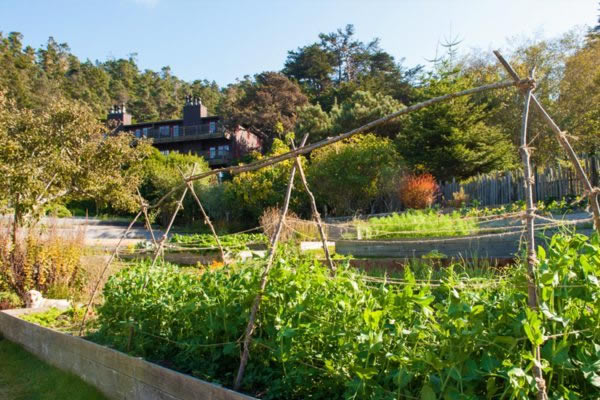 Biointensive Gardening (1 – 2 hrs): Biointensive gardening focuses on maximizing the amount of calories that can be grown on a minimal amount of land. Through methods spearheaded by John Jeavons and others, Biointensive gardening is emerging as a crucial and effective solution to our food crisis. In this beginning class, our instructor will discuss the core concepts of biointensive and understanding the state of the world through agriculture.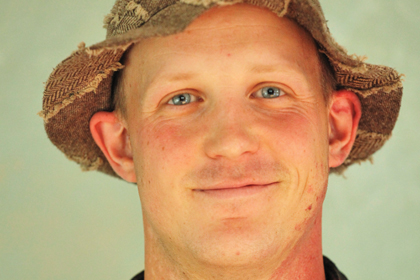 Matt Drewno
Big River Nurseries Head Gardener
Matt Drewno, Big River Nurseries' Head Gardener is also the manager of our Biointensive research garden (part of Ecology Action) hosted at the Stanford Inn. Ecology Action is pushing the edge of sustainability – exploring ways in which humans can grow complete diets on the smallest amount of space possible by researching appropriate technologies, crop varieties, methods and strategies for growing.
"The Bar has Been Raised! Not only were our expectations meet, they were exceeded! After staying here, it will be hard for the "average" hotel to receive five stars from me. The organic certified gardens, green practices and vegan/plant based menu are what attracted us to start with. However, from the moment we arrived we were in awe of the grounds, impressed by the staff, well fed by the restaurant and charmed by the rooms. Even the swimming pool is echo friendly! Can't wait to go back!"
– Gretchen, Indiana, TripAdvisor.com