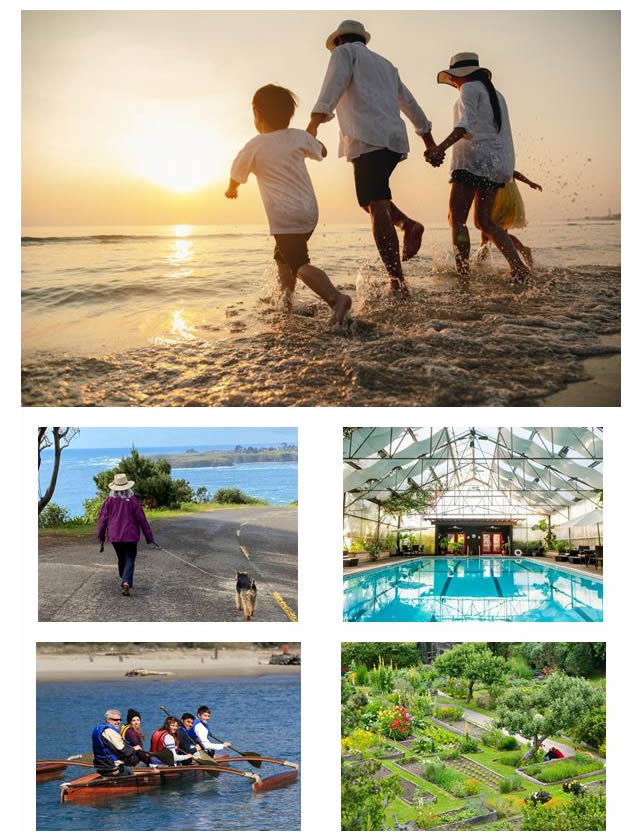 Summer is wonderful here at the resort.
We get a kick seeing couples, especially those with their families, walking through our gardens (and visiting the llamas, donkeys and horses!), loading-up for a picnic on Big River Beach across from Catch A Canoe, and playing in our salt water pool. Today, the 4th of July, most of our guests are in town, watching the parade! However a few are on Big River exploring the Big River Estuary in one of our outrigger canoes (we're offering tours again!!!). Other will spend the afternoon exploring Mendocino's great resources, like Jughandle State Reserve. And as always, we are all are enjoying the cool weather, and gorgeous sunsets!
The best part of innkeeping is welcoming visitors from all over the world, recently from Iceland, Scotland, South Korea, and Whitehorse, Yukon…all inspired by the beauty of our coast, redwoods, and what we offer…a family run inn.
Hope you had a great Fourth of July and that you and your family can join us soon.
Joan and Jeff